Hillsborough Justice Campaign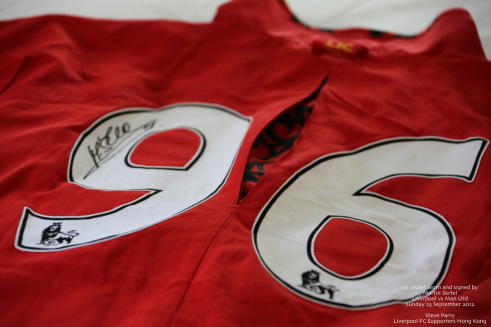 The HJC needs no introduction from me, but 24 years after the tragic events of 15 April 1989 their invaluable work goes on.

Aside from fighting for justice, they are also supporting families and victims from that tragic day. Whilst we commemorate those events, some are still living with those horrific memories on a daily basis and in need of support.

The fight for justice and the caring for the victims carries a emotional burden as well as a financial one, and HJC still needs your support.

LFCHK is pleased to be doing its bit to help raise funds and awareness to the campaign. To date, LFCHK has supported HJC through cash donations, by purchasing over £1000+ worth of HJC merchandise and more recently provided a signed Suarez shirt for fundraising.

We also tried to do our bit to help the HJC raise money for the new memorial for the 96, which is now located in a in the city centre. The memorial was something LFCHK were committed to raising funds for during the last year.

Sheila Coleman of the HJC said "The Hillsborough Justice Campaign commissioned for this monument to enable the public to play an active role in the creation of a memorial to the victims of Hillsborough . The monument is located in the centre of Liverpool and will serve as an everlasting tribute to the departed and injured.

LFCHK also raise ₤800 for the appeal in September with the Kinabalu Reds, and has other events planned.


---